GAY BARCELONA
ABOUT THE CITY...
A big gay & lesbian scene, sun-drenched beaches, two thousand years of history, the spectacular architecture, and amazing historical sights make Barcelona one of Europe's most popular gay destinations. Delight yourself also with superb food & drink, bohemian bars, an unabashed and vibrant nightlife that never seems to stop. The city is also the true LGBT capital of Southern Europe, boasting innumerable venues for all tastes, world-famous dance parties like Circuit but most of all a friendly, inclusive and tolerant culture.

THE BEST LGBT FRIENDLY HOTELS IN BARCELONA
(Click on the Link to See the rates and book them)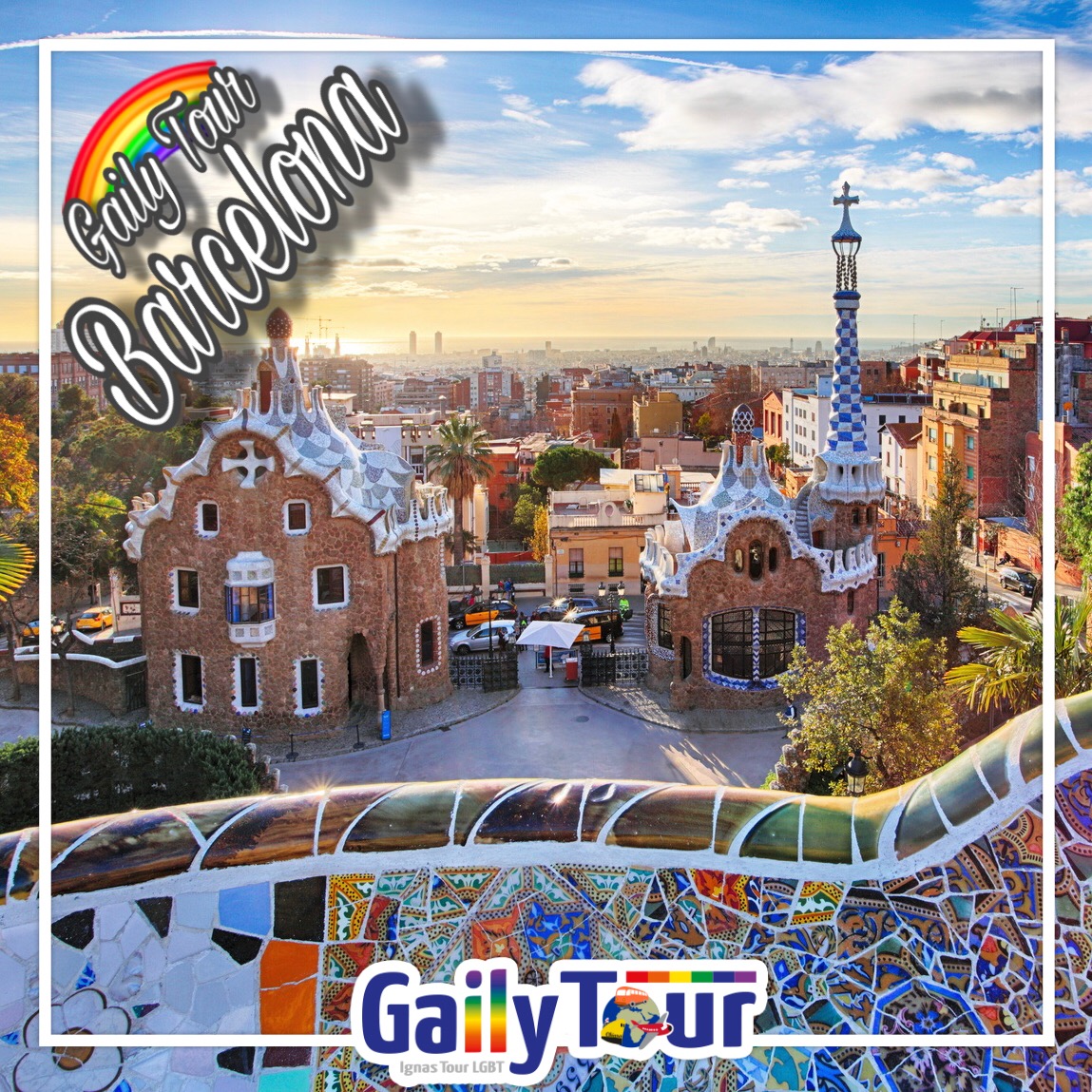 GAILY TOURS in BARCELONA
Get ready for special tours in this amazing city !
Meet our Gay/Lesbian Tour Guide for a private walking tour of Barcelona Gay and experience one of the most extraordinary cities in the world.
Barcelona • Gaudi & Sagrada Familia Tour
Start your spectacular Gaudi tour with your Gay / Lesbian Tour Guide from La Pedrera and Batlló houses, creations of the brilliant Antoni Gaudí (from the outside). Then walk till reaching Gaudí's masterpiece, the majestic Sagrada Familia, a temple that has been under construction for over 100 years and is sure to leave you without words (entrance ticket included, you will visit the inside of the church at the end of the tour without the tour guide). Learn more about the history this incredible church discovering the secrets of the Sagrada Familia. With your skip-the-line ticket enter Barcelona's unmissable landmark. On this tour you'll discover one of the most widely admired buildings in the world and Gaudí's masterpiece. Take a look to the plans and models will reveal how Gaudí conceived his vision of 18 towers which, with some variations on the original design, are closer to completion every day as a result of the money raised from ticket sales and donations.
Included:
* Gay or Lesbian Tour Guide for City Tour (3 hours)
* Skip-The-Line Entrance Fee – Sagrada Familia
Barcelona • Gay Tour & Gayxample's Secrets
Discover the spectacular city of Barcelona, with our LGBT Tour Guide. Learn more of the history of Barcelona from Roman times to the medieval period through a special Gothic Quarter walking tour, which has a charm all of its own with its narrow, cobbled streets, wrought-iron street lamps and buildings that comprise hidden corners you can lose yourself in. Start in Plaça Sant Jaume, the seat of the local government during the Middle Ages and at the present time. Then continue to Barcelona Cathedral, built in different artistic styles, next to the important ruins of the Roman walls. Observe the Plaça del Rei, a unique site and the historic centre of power during the reign of the Catalan counts and monarchs. Afterwards continue to Eixample district, also known as gay neighbourhood 'Gayxample'. Here lots of gay shops, bars, discos and restaurants appeared in the last years. Meanwhile, the gay population has risen enormously, because lots of members of the LGBT collective have settled in this area. This has made it an important attraction for gay tourism, mainly at night-time. Enjoy a Sangria tasting (also alcohol free drink available) while looking hot boys and girls walking through this district.
Included:
* Gay or Lesbian Tour Guide for City Tour (3 hours)
* Sangria Tasting (2 Glasses)
Barcelona by Night • Gay Tour
Enjoy an enlightened Barcelona and an amazing walking tour through Barcelona's gay & lesbian bars and clubs to live on your skin the magic atmosphere and LGBT scene of the city. Enjoy your included drink (also alcohol free drink available) and own the night !
Included:
* Gay or Lesbian Tour Guide for Night Tour (2 hours)
* Drink in Gay Bar (1 Drink)

GAILY EXCURSIONS from BARCELONA
Get ready for a special full day Gaily Excursion from Barcelona Gay with us !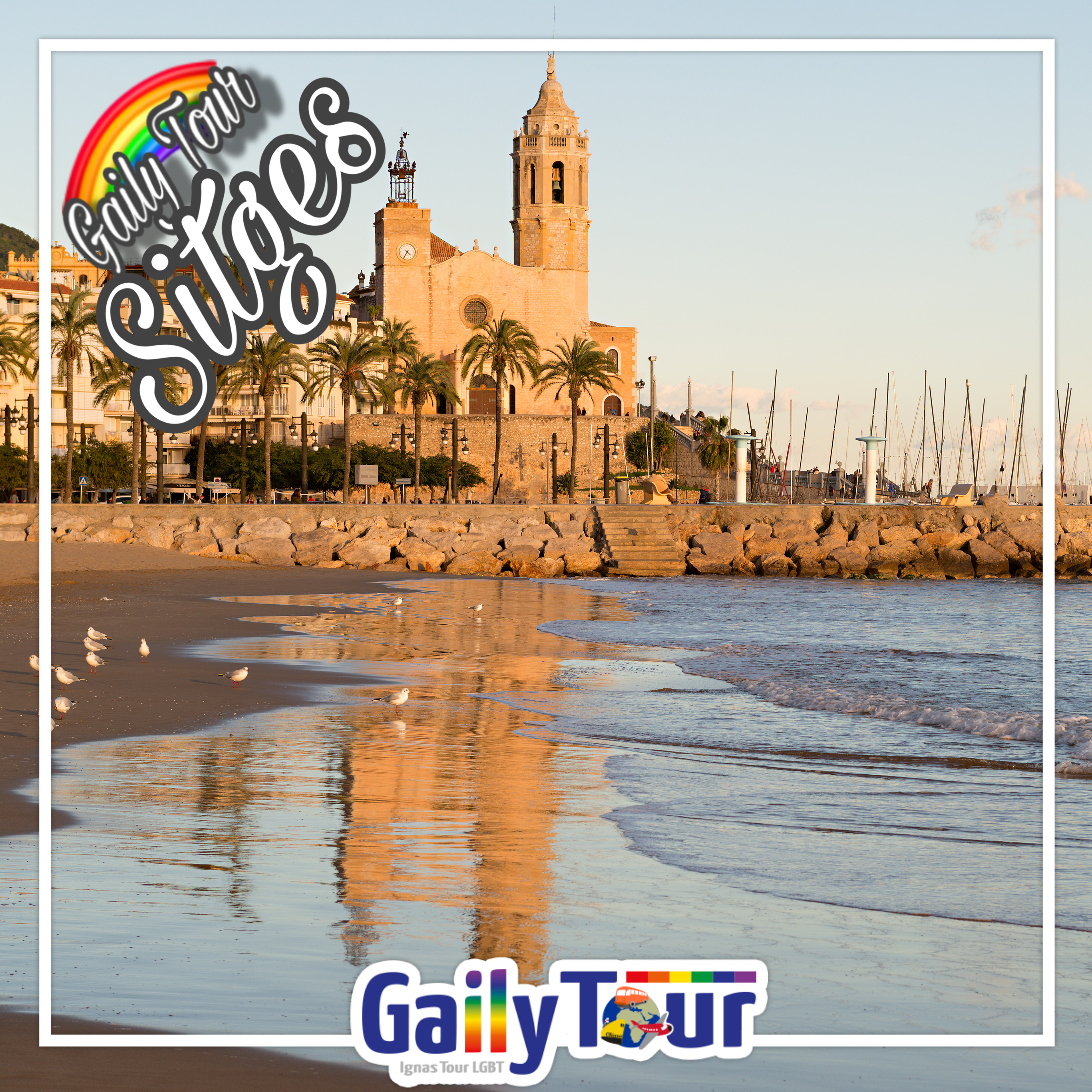 Sitges (from Barcelona)
After breakfast meeting with our LGBT Friendly Driver and departure to Sitges. Together with your LGBT Friendly Guide, you will discover the magic and the secrets of the city! Start your walking tour of the gay capital of Europe. Explore the city center and the Town Hall, a building built on the site of the medieval castle of Sitges. Continuing to the buildings of the Rectory, the Municipal Historical Archive and the Santiago Rusiñol Library. Admire Casa Bacardí and the historic Mercat Vell, a Catalan Art Nouveau building from 1890. Then a little narrow street, Carrer d'en Bosc, which runs along the side and back of the building and connects with Carrer de la Davallada. The Carrer d'en Bosc is one of the oldest streets in Sitges and was once a path that followed the inside of the town wall. Finally visit the famous Museu del Cau Ferrat y Museu de Maricel. Afterwards transfer back to Barcelona.
Included:
* LGBT Friendly Driver for Gaily Excursion
* AC Minibus or Car for the Excursion
* Gay or Lesbian Friendly Tour Guide for City Tour (3 hours)
* Entrance Fee - Museu del Cau Ferrat y Museu de Maricel
Montserrat (from Barcelona)
Girona & Costa Brava (from Barcelona)
Girona, Figueres & Dali Museum (from Barcelona)
Included Features
Gay or Lesbian Friendly Tour Guide and/or Driver
Every Entrance Fee or Tasting described in the program
Not Included
Tips, City Taxes and everything not listed under "Included features"
LGBT Hotel Collection
N/A
Prices
Barcelona • Gaudi & Sagrada Familia Tour
Barcelona • Gay Tour
Barcelona by Night • Gay Tour
| 10 guests | 9 guests | 8 guests | 7 guests | 6 guests |
| --- | --- | --- | --- | --- |
| € 50 | € 55 | € 60 | € 65 | € 70 |
| 5 guests | 4 guests | 3 guests | 2 guests | 1 guest |
| € 80 | € 90 | € 110 | € 145 | € 250 |
* Price per Person
Rates are Commissionable

Gaily Excursions from Barcelona • Sitges
| 10 guests | 9 guests | 8 guests | 7 guests | 6 guests |
| --- | --- | --- | --- | --- |
| € 90 | € 100 | € 120 | € 130 | € 150 |
| 5 guests | 4 guests | 3 guests | 2 guests | 1 guest |
| € 160 | € 180 | € 200 | € 270 | € 525 |
* Price per Person
Rates are Commissionable
- - - - -

SHARED EXCURSION since you don't need a private one? No Problem !
You can take part to our amazing shared scheduled excursion in English with LGBT Friendly Tour Guide and share this fantastic experience with other travellers.
Contact us at info@GailyTour.com for more Info & Prices

* The tours are on request and rates are subject to the availability of the providers at the time of booking. Prices are subject to change if travel occur during trade shows, bank holidays or special events and supplements may be applied.
** Please check before booking the closing dates for the selected museums. If included museums are closed, Ignas Tour will refund the amount of that museum or choose an alternative one to visit.
Contact Us
Largo Cesare Battisti, 28
39044 Egna (BZ) - ITALY
VAT N° - IT01652670215
(+39) 0471 806 669
info@GailyTour.com